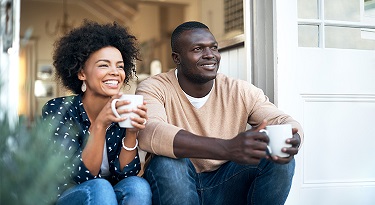 What's Going on with San Diego Home Prices?
Casey Cooke's San Diego Market Update for October 2018
The San Diego County real estate market has become a hot topic all of a sudden. You have likely heard or read how the market is "changing"… let me clarify that for you, the market has CHANGED. The changing has been happening for the last several months. Yes, it is still changing, but it is safe to say it is already much different that it was just a few months ago.
12-18 months ago buyers had to rush to see a new home on the market and if they liked it they needed to move quickly and be ready to compete with other buyers. The old adage "If you sleep on it, you may not sleep in it…" was very true!
Click Below for the Video!
Now we are seeing a much different market. There are a lot more homes to choose from and the well qualified home buyers are the ones choosing which homes they want. Yes, the great homes that are priced properly and marketed well are still selling quickly (see my blog post from earlier this week about my listing at 996 Sugarbush Drive) but in general homes are taking longer to sell and the days of multiple offers have passed.
According to CoreLogic's latest Home Price Insights Report, home prices in August were up nationally 5.5% from August 2017. This marks the first time since June 2016 that home prices did not appreciate by at least 6.0% year-over-year. In addition, as mentioned in the video, home sales have slowed and prices have actually receded slightly month over month(from July to August 2018).
Locally in North San Diego County the average sales price for detached homes was up 9.3% year over year. At the end of September 2018 however they went down about 3% from August to September, which certainly suggests quite a slow down. Yes, year over year we have gained but the last few months have been up and down and most recently down.
CoreLogic's Chief Economist Frank Nothaft gave some insight into what is going on:
"The rise in mortgage rates this summer to their highest level in seven years has made it more difficult for potential buyers to afford a home. The slackening in demand is reflected in the slowing of national appreciation, as illustrated in the CoreLogic Home Price Index.  

National appreciation in August was the slowest in nearly two years, and we expect appreciation to slow further in the coming year."
So Just What's the Problem?
The problem is affordability. According to data released by the US Census Bureau, the median income in San Diego rose by 1.7% in 2017. If you contrast that to the 9.3% rise in average home prices I reported above then it becomes easy to see why less and less people can afford to buy homes. In addition, interest rates have gone up dramatically (more on that next month), which makes mortgage payments out of reach for many. When prices rise so much that not enough people can afford to keep the music going, then the music stops prices must come down. How much and how fast is tough to predict but if history holds the key I would expect the market to stay sluggish for several years.
Below is the Case-Shiller Home Price Index for San Diego County through September 2018. The Case-Shiller Index is widely accepted as the benchmark for housing appreciation as is measures repeat sales of the same homes over time and then tracks their appreciation. It excludes new construction as their are no repeat sales. As you can see, according to the index, home prices have recently passed their previous peak. The question is then whether or not the San Diego income levels have gone up enough to support this new peak? Data suggests they have not, which is why affordability is so low.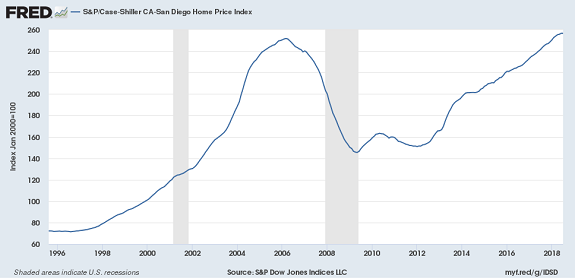 So what does this mean if you are thinking of Selling?
That depends on your unique situation of course. Homes are still selling every day in North San Diego County. The change just means now more than ever you need an experienced professional on your side to make sure your home gets the exposure it needs. Now is not the time to try and sell the home by yourself (there is a lot of data to support that it is NEVER a good decision to sell on your own and the majority of the time owners who sell on their own could have paid full commission to an agent, skipped all the hassle, and STILL made more money) or "test the waters" with a high price just to lower it later.
Now is the time to hire a good agent, get your home in great shape, put your best foot forward right away, price your home properly and get on with the next stage of your life. Be happy with the double digit gains you have benefited from over the least several years and be confident you are avoiding any further decrease in value the next several years may bring.
As always, if you are curious what this means for your particular situation give me a ring, I am always happy to help.
When Should You Call Casey?
Most of my clients struggle deciding when to call me or get me involved if they are thinking of a move. They don't want to "bother" me too early. Let me share with you that it is NEVER too early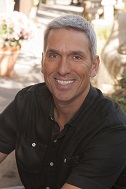 The reason I say this is that once you have begun thinking about buying or selling your mind will be flooded with questions…

How much is my home worth? How fast will it sell?

Can I afford to buy a home in a certain neighborhood?

I want to share a couple of quick stories with you.

The first is Michael & Julie. They were thinking about selling their home and called on me for advice several years ago. I met with them, discussed the market and their home and it was not the right time. I then met with them at least once more before deciding to put their home on the market. More than two years later they decided it was the right time for them. They had taken all the tips and advice I had shared with them to get their home into great shape and we were able to get it sold for them pretty quickly. Click here to read what they had to say about our services.

The second is my friend and client R(we will leave her name out for now but if she is reading this she will know it is her!). R's kids will soon be done with high school and she wants to sell her home, downsize and pay cash or take out a very small loan for something smaller. She did not know if she could do it or not. We met for about an hour, I went over the value of her home, what she could expect to NET from the sale, and we then looked at homes in the area she wants to be. I went over the likely loan and payment scenarios and we found out together that YES, she can do it…she is now super excited about it! Instead of feeling stuck where she is at she is now super optimistic about the future.

These are just two real life stories of that illustrate my point about never calling too early.

If you or someone you know is thinking about buying or selling call me. Let's get together and brainstorm. Let me go over the possible scenarios with you, explain the buying and/or selling process. Instead of "wondering" if you can do it, let's explore it and find out together. If now is not the right time, we can put together an action plan so you are ready when that time comes. Instead of wondering or dreaming, let's start planning and taking action. You will be glad you did.